We have been painting everything in sight the last few days! This piece has been in storage out in the studio....
Here she is in the kitchen yesterday.....all ready to be painted. It has been very cold here, so we decided to paint inside.
Beautiful roses on the drawers and a marble top.
Here she is with her first coat of paint on......
I shabby- fied her up a little...
Couldn't wait to get her decorated for Valentines day!
I always use cord covers to hide lamp cords, just a finishing touch that I like to add.
This is what was on that wall before (I'll show you later where this cabinet was moved to) We've been doing a lot of moving , cleaning, and painting!

See the hall in the mirror?.....We've been working in that hall all day! Will show you as soon as we're done! H said "but it's not spring yet" I told him this is "New Year" primping....we'll do more in the spring! He's so EXCITED...LOL!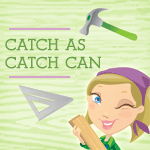 http://whipperberry.com/2013/01/friday-flair-link-party-chocolate-mousse-edition.html
http://www.cozylittlehouse.com/2013/01/tweak-it-tuesday-24/
http://www.craftyscrappyhappy.net/2013/01/inspiration-gallery-link-party-week-20.html
http://whipperberry.com/2013/01/friday-flair-link-party-hear-ice-cream-sandwich-edition.html
http://cupcakesandcrinoline.com/2013/01/its-party-time-linky-party-17-and-features-from-last-weeks-party/
http://www.craftyscrappyhappy.net/2013/02/2893.html